Welcome to the team: Working for WELDING Group
AT WELDING, INDIVIDUALITY AND INNOVATION GO HAND IN HAND WITH TEAM SPIRIT AND A SENSE OF TRADITION.
As a globally active life science service company, we offer a broad range of working areas: from active pharmaceutical ingredients, generic drugs, raw materials for the food industry, feed additives and veterinary active ingredients to the complete sourcing and distribution of active pharmaceutical ingredients!

Other core competencies of our 150-strong team are global marketing and the development, approval and marketing of generic medicines for human and veterinary medicine. In everything we do, we naturally always keep our customers and business partners in mind: their success is our yardstick for tailor-made advice and individual services. As a family-run company, we cultivate respectful cooperation – both internally and externally. One reason why more than a third of all employees have been with WELDING for 15 years or more!
Willkommen to the team: Our employees
We are WELDING: a team full of talent and drive
EXPERTISE, TRADITION AND TEAM SPIRIT – OUR GUARANTORS FOR LASTING VALUE TOGETHER
As metaphorical as this sentence sounds, its message is apt. With our mission statement WE ARE WELDING, we set standards for our cooperation, our business relationships and our corporate goals. Together we create synergies that move us and our customers forward!
The foundation of our success is the sustainable cooperation we enjoy with our employees, customers and business partners worldwide. We are proud of the fact that we have a long and trusting working relationship with many team members. At the same time, we warmly welcome any new talent on board our company. Together we secure processes, learn from and with each other and face all challenges of the market with motivation, service and innovation!
As a family business, we believe it is very important to have a friendly atmosphere. Employee loyalty and satisfaction are not just empty words for us, they are a living reality,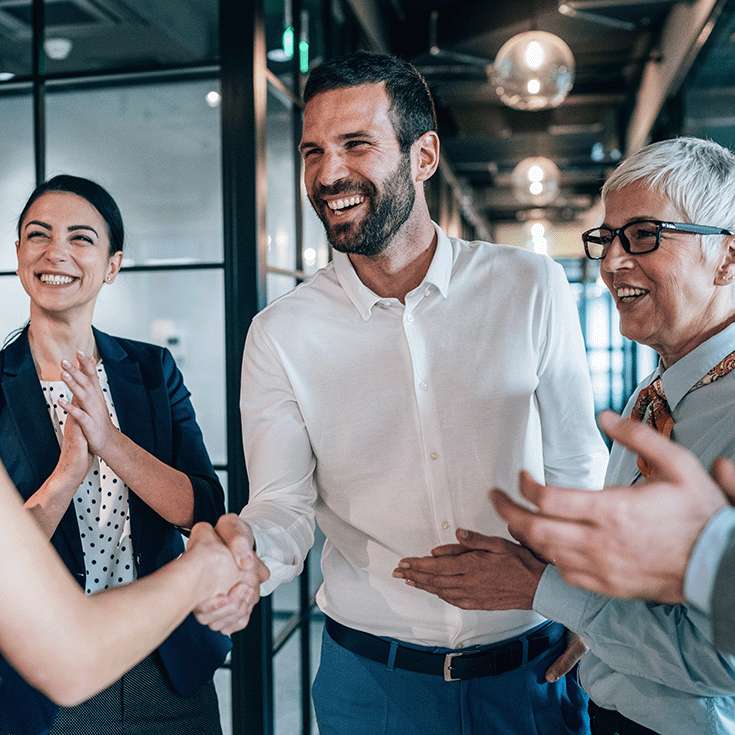 As a traditional, family-owned life science service company, Welding is open to modern structures, which, together with respectful interaction and a good working atmosphere, create the basis for continuous further development.
Welcome to the team: Your career opportunities at WELDING
Providing new momentum and helping to shape the future
FLAT HIERARCHIES, A HEALTHY WORK-LIFE BALANCE AND APPRECIATIVE INTERACTION – THAT IS WELDING.
We are looking for talented people who we can offer the opportunity to provide new momentum, work cross-functionally and help shape the future of WELDING. As a global life science service provider in the pharmaceutical, food and feed sectors, we drive agile and dynamic processes with partnerships, providing innovative solutions in flexible markets – yesterday, today and tomorrow.
Become part of a dynamic and global community of experts – Team WELDING. As a family-owned company rich in tradition, we combine the Hanseatic merchant spirit and our value-oriented corporate culture to create a forward-looking strategy.
Even though we are growing steadily, we maintain a family atmosphere with flat hierarchies and short decision-making paths. An open and transparent exchange is important to us, not only among ourselves but also with our customers and business partners.
We offer you an attractive workplace in the heart of Hamburg, a good work-life balance and a professional working environment in which every employee can develop to the full. A career at WELDING is not a one-way street – we value development: for our products as well as for our employees.
Welcome to the team: Start your career at WELDING
We're looking for a team player with passion and sense!
WHAT COUNTS FOR US IS MOTIVATION, COMMITMENT AND PERSONALITY!
What is the right profession for me? How practical is the training? What development opportunities does the job offer? Questions like these shape everybody's early career.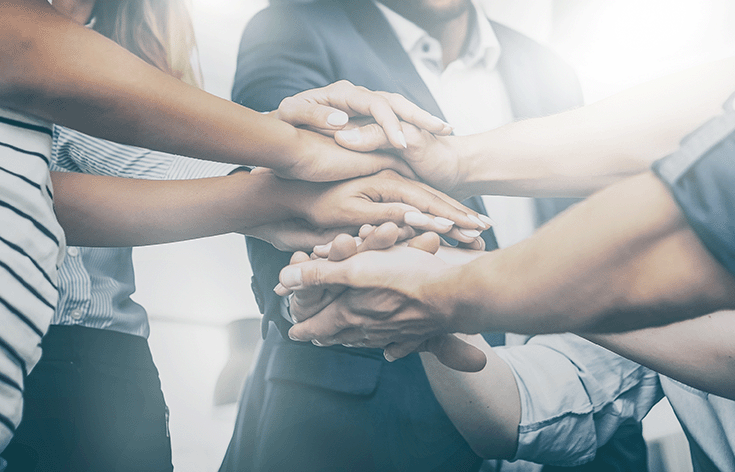 Welding contact
Honesty, transparency, reliability, a sense of responsibility and integrity are our hallmarks for the sustainable economic success
Contact us with your queries and we can suggest potential solutions.
If you have any questions, please do not hesitate to call us or send us an enquiry by e-mail.
We are looking forward to meet you!

WELDING Group
mailbox@welding.eu